Central to the religious life of the school is the person of Jesus Christ who came among us 'as one who serves' (Luke 22.27). Our Catholic school is committed to reaching out to help those in need, through charitable outreach initiatives. All outreach activities connect to the person of Jesus Christ and to the sacraments, especially the Eucharist. Drawing on the Catholic Social Teaching of the Church, we have a deep commitment to supporting a range of charitable organisations, families and individuals in need.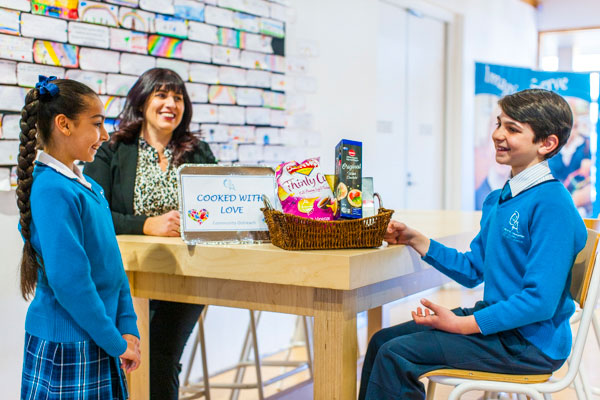 Our Lady of the Assumption Catholic Primary School North Strathfield our school motto In faith we: Imagine, Serve and Celebrate.  
One way we serve is through our outreach initiatives. These include, but are not limited to, annual fundraising activities such as those for:
Term 1 – Caritas Australia through Project Compassion 

Term 2 – St Vincent de Paul through donations for the Winter Appeal 

Term 3 – The Catholic Education Fund through monetary donations

Term 4 – St Vincent de Paul Christmas Appeal through the donations of food items for the creation of hampers.
Parents are invited to support the St Vincent de Paul Night Patrol in Lewisham by assisting to make sandwiches in the 'Behind the Scenes' kitchen, as well as cook a meal for the 'OLA Cooked with Love' Family and Faith initiative. These meals are used to support families within the school and parish community during times of need.