Through the Family and Faith program, parents – as the first educators of their children – are invited into a deeper and more intimate relationship with the person of Jesus Christ.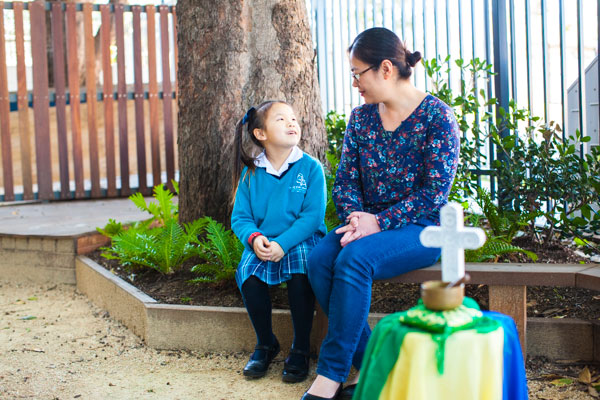 Our Lady of the Assumption Catholic Primary School North Strathfield (OLA) is dedicated to supporting its families and providing them with faith opportunities to come together and grow in their relationship with Jesus.  Our Family and Faith Educator facilitates regular SPAR (Stop, Prayer and Reflect) experiences, parent education sessions and sacramental workshops. Continuing the mission of Jesus, OLA families reach out with kindness and care for the poor through outreach initiatives such as cooking for the homeless on the streets of Sydney, sandwich making for St Vinnies Night Patrol and fundraising through 'Family Winter Sleepouts'. 
Families are also encouraged to engage in a variety of take home initiatives which focus on strengthening family prayer life, raising awareness around Catholic Social Justice issues and reconnecting with their Catholic faith. Our Parish and school partnership is a vital part of our faith development, and families are encouraged to join the OLA parish family Masses each term and be actively involved in the Sacramental programs. All faith denominations are welcome through the Family and Faith program at OLA.